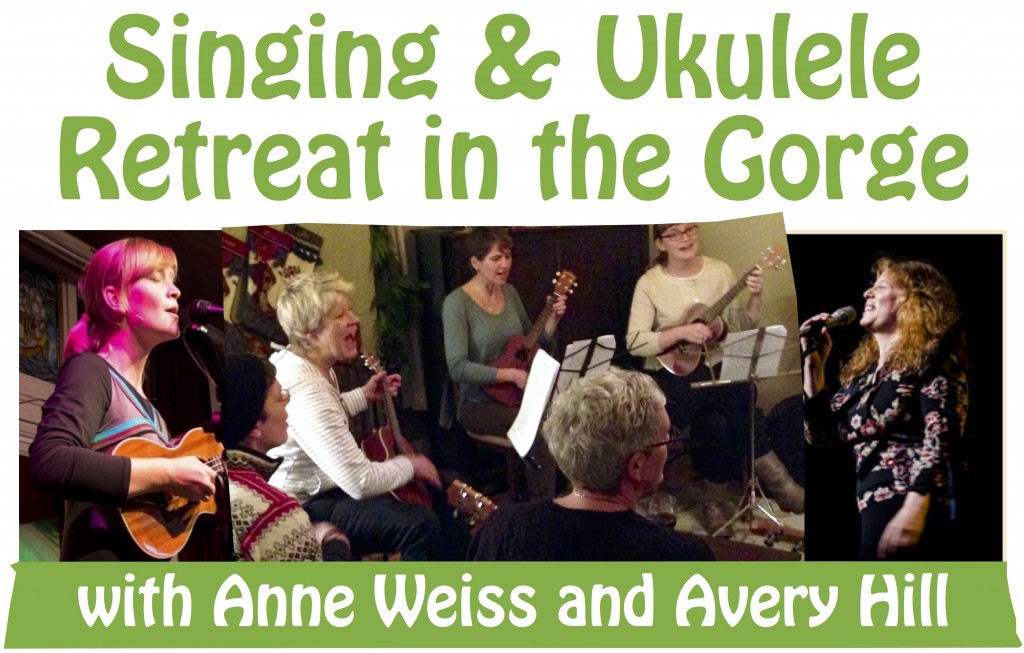 New song release! "Wren" by Anne Weiss and Chris Stewart is available now for listening and purchasing at CD Baby. Enjoy!

Upcoming Shows
Date
Artist
City
Venue
07/23/17
Anne Weiss
Oregon City, OR
House concert

Time:

5:00pm.

Admission:

$15-50.

Age restrictions:

All Ages.

All Ages. Adoption fundraiser house concert and music gathering. 5 pm potluck, 6 pm show, 7 pm sing/play along. Info/rsvp: Eileen – donegaleileen@gmail.com or 503-655-3971.

07/30/17 - 08/03/17
Anne Weiss
Coloma, CA
RiverTunes Roots Music & Creativity Camp

Time:

2:30pm.

Age restrictions:

All Ages.

Address:

American River Resort, 6019 New River Road.

Teaching singing classes.

10/14/17
Anne Weiss
Portland, Oregon
Artichoke Music

Time:

8:00pm.

Admission:

$15.

Age restrictions:

All Ages.

Address:

3130 SE Hawthorne Blvd.

Doors at 7:30.

10/20/17 - 10/22/17
Singing and Ukulele Retreat at the Gorge – Anne Weiss and Avery Hill
Lyle, WA
Lyle Hotel

Time:

5:00pm.

Admission:

$225/weekend or $110/Saturday only.

Age restrictions:

All Ages.

Address:

100 Seventh Street.

Kick back in the beautiful Columbia River Gorge and join us for a memorable musical experience where you will learn more about: making music with others – improving your vocal and instrument skills – and expanding your repertoire. In addition to instruction time, you'll have the opportunity to go on a local hike, visit local wineries, and/or enjoy a one-on-one lesson with Avery or Anne. Registration Fees: $225 Whole weekend / $110 Saturday only Registration fees include breakfast and lunch – dinners and accommodations are on your own, both available either at the Lyle Hotel or elsewhere in the region. (Please note: the Lyle Hotel has very limited space – we recommend you reserve at your earliest convenience at www.thelylehotel.com.) We can't wait to see you there!

Buy Tickets
Go to Shows
---
New Video
World famous duo sings Anne Weiss song "Day of Celebration"
Anne's Music
Combining contemporary folk, blues, acoustic funk, gospel music, and smatterings of classical phrasing and Latin rhythms, Anne is known for her enormous bluesy voice, great guitar chops, and striking stage presence.
Listen & Buy CDs | Gigs | About Anne
Classes & Lessons
As a teacher, Anne offers everything from private lessons in guitar and voice to community college courses, blues workshops, and community choirs.
Albums & Poetry