Portland's First 100% Deity Free Easter Assembly.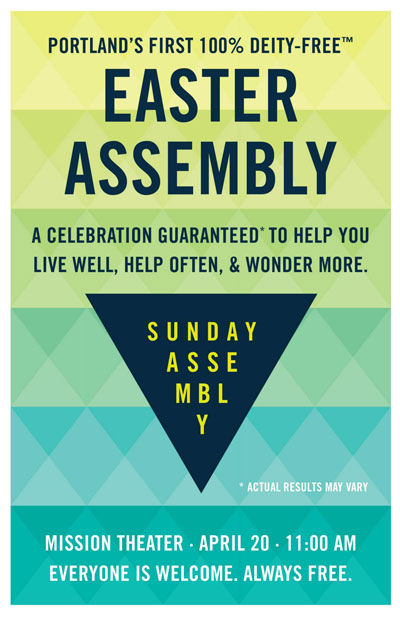 April 20th 11AM at the Mission Theater
A celebration guaranteed to help you live well, help often, and wonder more.
The Everyone Welcome Community Choir/Singing Class
Spring Term: 6:45 – 8:15 Mondays March 17 – April 28
7 Classes – $85 adults, $70 under 21
Choir curious? Drop in: $15
More info and purchase classes here
Download the flyer and spread the word!
---
New Video
World famous duo sings Anne Weiss song "Day of Celebration"
Anne's Music
Combining contemporary folk, blues, acoustic funk, gospel music, and smatterings of classical phrasing and Latin rhythms, Anne is known for her enormous bluesy voice, great guitar chops, and striking stage presence.
Listen & Buy CDs | Gigs | About Anne
Classes & Lessons
As a teacher, Anne offers everything from private lessons in guitar and voice to community college courses, blues workshops, and community choirs.
Albums & Poetry