Classes
Upcoming Classes | Private Lessons | Past Classes | Educational CDs | Videos | Student Testimonials
---
For private in-person or online lessons in guitar, vocals, ukulele, piano, music theory, and performance, you can schedule with me via anneweissmusic@gmail.com, or text 914-924-2574. To pay for private lessons, find me on Venmo (anne-weiss-5) or PayPal. If you have any issues joining a class session or finding a link, contact me by phone or text at 914-924-2574. Looking forward to making music with you!
---
IN PERSON CLASSES RETURN
The Everyone Welcome Community Choir/
Singing Class
World Music! Daylight hours!
Tuesdays, 1 – 2:20 pm (note the new time!)
May 9 – June 13, 2023
$130 for 6 weeks, $25/drop in
Yes, Everyone! All levels, non-audition, all ages.
Location: Eastside Jewish Commons, 2420 NE Sandy Blvd, Portland OR – new location!
Questions: anneweissmusic@gmail.com or 914-924-2574.
Register through Artichoke Music.
The Everyone Welcome Community Choir is a non-audition singing class and choir rolled into one, where the number one reason for returning is FUN. Instead of "choral" music, we use songs from around the world: African, folk, gospel, Balkan, rounds, Hebrew, reggae, and more! We focus on pitch, breath, harmony, rhythm, and… did I mention fun? Any skill level, any age. Wheelchair accessible. Bring your family, bring your friends!
**Classes will meet indoors. Please wear a KN-94 or N-95 mask. Air filter provided! Also, please leave as much pet hair and pet dander behind as possible to help with allergies.**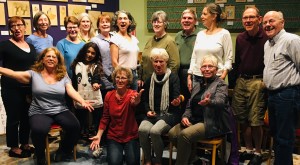 Beginner/Intermediate Blues Guitar Outdoors
Daytime class!
All that's required for this class is that you know how to play C, D, E, G, A, and B7.If you don't know those, quick – go learn 'em!
Come tuned and ready to go. We'll work on a number of different styles, patterns, rhythms, and songs. We'll meet in my lovely backyard and see if we can get the squirrels to get their groove on.
---
Previous Classes:
Singing for the Vocally Challenged
All Welcome! This class will help you sing better in a non-judgmental, fun environment. We'll work on breath support, basic techniques, how to hear and stay in pitch, hold a melody (and even a little harmony), and learn your range, using easy songs and styles from around the world.
Sing More Better and Feel More Better!

Wake up with a song!!! This is a class for people who love to sing and would like to get better at it! — Anne Weiss, creator of "The Everyone Welcome Community Choir" and "Singing for the Vocally Challenged," is premiering a new Zoom format that incorporates the essence of those participatory, learning experiences with her new class, "Sing More Better." Taught in the oral tradition, we'll use sing-along and call and response formats with easy, fun songs from around the world to help you learn breath control, pitch, harmony, new repertoire and lift our spirits while we are lifting our voices!
Music = YAY!
Bluesing Around with Folk!
Any instrument and/or vocals, beginner, intermediate and up. Join us to improve your playing and singing skills (and develop new repertoire!) in this fun, interactive class. We'll learn how to approach blues and folk from a fresh perspective, gain listening, instrumental, rhythmic and vocal skills, and you'll have the opportunity to share what you've worked on each week (if you like)!
---
Additional Previous Classes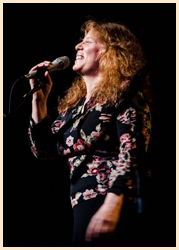 Singing for the Vocally Challenged
All welcome! This class will help you sing better in a non-judgmental, fun environment. We'll work on the basics-breath support, basic techniques, how to hear and stay in tune, hold a melody, and learn your range, using songs and styles from around the world. New and returning students welcome-all levels.
---
Special Event Workshops
Check back for future events!

---
Private Lessons
Private Singing, Guitar, Piano, Ukulele, Songwriting and Music Theory classes available too! And you can mix and match! Contact Anne directly at 914-924-2574 or likapika@aol.com.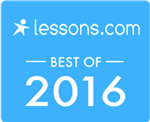 ---
Past Classes
Songwriting Workshop
Diving for Pearls
A full day songwriting workshop
Artichoke Music Cafe/Performance Space
Come join us for a deep dive into your own musical creativity!
Join award-winning songwriters, recording artists, and teachers Anne and Kelly for a day-long exploration of the songwriting process. They will share their favorite methods of song discovery, using examples from their work as well as inspiration from some of their favorite artists. All are welcome – beginner and experienced songwriters! Everyone has creativity within and stories to tell!
How to Sing the Blues
Got the blues but don't know how to express them? Or new to the blues and want to know how to approach the melodies and rhythm? All levels of experience or lack thereof welcome to this fun class.
If you'd like to include an instrument to support your voice, feel free to bring that too!
Sing More Better with Anne Weiss
Everyone can improve their singing. We'll work on breathing, tone, power, pitch, and harmony (and clarify what is which) using songs from around the world. We'll have a lot of fun trying out our new skills! All levels welcome! No sight reading necessary.
Blues Ukulele 1 and 2
Come learn how to groove on your Uke with a new song each class. Every student will have the option to start/stick with the basics or move on to more advanced licks and tricks. Fun!
Harmony Singing
Learn to improve your ear and sing songs for harmony. We'll include vocal and ear training exercises and great songs from around the world! New and returning students welcome – all levels.
Singing for the Vocally Challenged
All Welcome! This class will help you sing better in a non-judgmental, fun environment. We'll work on breath support, basic techniques, how to hear and stay in pitch, hold a melody (and even harmony), and learn your range, using songs and styles from around the world.
Instant Choir
Burst into song! Improve your group singing skills (tone, harmony, holding your part, blending) while expanding your repertoire. We use songs from around the world and work on range and power. Experienced and inexperienced singers welcome.
Women with the Blues
Women blues enthusiasts unite! This is a guitar class for beginning and intermediate players. Beginners will learn to hold down rhythms and changes while intermediate players will get lots of chances to learn to use riffs, turn-arounds, and play some lead! Come to class being able to play E, A, B7, and D and we'll "get" the blues together! All ages.
I Want to Teach the World to Sing — Harmony!
Nothing like a little mid-day singing to raise your spirits! Improve your harmony singing skills and expand your repertoire using songs from around the world. No pre-requisites or sight reading required. All ages, all welcome!
Making a Song Your Own – Interpretation and Musicianship with Anne Weiss
Sure, there are a lot of great songs out there, but how you sing or play them makes them new each time. Come learn how to take any song and approach it three or four different ways until you find the way that is most expressive for you. How do you make a song bluesier? Folkier? Funkier? What rhythms can you use? How else can you interpret it? You can bring an original song (or instrumental piece) or a cover, any style, any language! All levels welcome!
How to Get the Blues with Anne Weiss
Blues, Jazz, and Gospel vocals heavily influence and are influenced by what most people think of as "folk" music, but draw on a different scale and rhythmic styles. Sometimes when you are feeling down and out or up and about, being able to sing the blues is just the thing! Come add to your bag of vocal tricks and learn a little extra theory and history along the way. All levels welcome!
Quotes From Anne's Students
"Anne's skill, patience and humor helped me learn that I CAN sing – even after 60 years of thinking I didn't have a worthy voice. I highly recommend Anne as a music teacher. She will focus on what you want to learn, and your individual learning style. Go for it!"
-Bob Robison, October 2020
"Anne Weiss' "The Blues Cure – Blues Guitar and Vocals" is a musical delight! Anne will help you unlock the mystery of the blues by breaking down some well-known blues classics. Beginners will learn the basic "shuffle" and more adventurous players can learn variations and pro tips. Anne is a prepared, patient teacher who makes sure that no one is left behind."
-E.R., July 2020
I am a huge Anne Weiss fan, of her music and performing abilities, and also of her talent as a voice teacher. I had wanted to take singing lessons since my early twenties (my age now is — well, nevermind!) and was always afraid I was just such a horrible singer, I would be laughed out of my first class. Anne's class — "Singing For The Vocally Challenged" appealed to me because it sounded like she, as a professional singer, knows about people like me, who used to be afraid to even try to learn to sing. So I signed up, it turned out to be just what the doctor ordered, and I've been in the class (and improving) since October, 2019.
Anne has been able to help me build confidence and discipline around practicing and learning new exercises and songs. She's gentle, supportive, able to respond to individual concerns without taking the class off track; she is also knowledgeable, funny, free, and has been an amazing and positive influence and teacher for me. She covers all the basics effectively — breathing, pitch, ear training, warm-ups, vocal ranges, simple harmony, intervals and more, with such support and encouragement (and patience!). I really can't say enough about her to describe her talent and teaching abilities.
-J.K., June 2020
"Anne Weiss explains the process of singing in a clear and supportive manner that takes the challenge of singing a song from possible to possibly triumphant!"
-Kally Kahn, Portland OR, 2017
"I started attending the Everyone Welcome Community Choir as an assignment which I only had to commit to doing for one term. That was 2+ years ago and I'm still loving every minute of it. Anne has a unique style of bringing those that know nothing about music to those which music is there second language singing together as if they've done it for years together. Her laughter is infectious and I always look forward to
Monday
night choir. Thank you Anne for sharing your gift of music with us all".
-T.S. Choir 2015
"Anne is a great local music teacher and performer. She brings rare enthusiasm to everything she does. She teaches vocals, guitar, piano, songwriting, music theory. Her connection and empathy allow students of all levels to excel. She is a gifted teacher able to draw out from the student the best that they can be. She has taught for over 2 decades. Her expertise in folk, blues, fingerpicking, song craft, are well established. I have found Anne to be a extraordinary help in my musical evolution. If you are looking for someone to put you at ease with the task of learning to become musical you can find no possible better resource than Anne."
-John D, Yelp Review, Portland, Oregon 2015
"I have been singing since the third grade. From all male glee clubs to mixed-voice choirs, I learned my part and pitched in. After six weeks singing in the Everyone's Welcome Community Choir under Anne's direction, I am finally assimilating what I always needed to know, but was never shown. Anne has that magic touch to make beautiful music emerge from a group of former strangers. And everyone has fun in the process. She is a talented musician and a natural teacher. Singing with the Everyone Welcome Community Choir has been a treat for me"
-Cosmo, student, Everyone Welcome Community Choir, 2013
"I recently took a PCC (Portland Community College) class, Singing for the Vocally Challenged, from Anne Weiss. As a life long lip-syncer, I was pretty terrified about singing in front of strangers. Anne changed that. In only two sessions, she had me singing the correct notes louder and longer than I ever had before. She instructed us on breathing and enough music theory to get us started. And it was fun! I now have the confidence and enough technique to sing along with friends at parties, maybe even karaoke. I look forward to taking more classes from Anne in the future." – Walt Hollands
"I was a participant last fall in one of your classes for the Vocally Challenged. I followed that by participating in the drop-in choir on Monday evenings for several weeks. You and your classes helped me get the courage to return to an activity that had given me great pleasure in the past, but which I'd figured wasn't in the cards for me any longer. Last April, I joined a chorus sponsored by the Senior Center near my home in Wilsonville, and managed to fit in and to have great fun in doing so. Thank you so much for making a difference in my life!!!"
-Jane Barber 8/09
"I can hardly stop singing! I 'm not exaggerating when I say it feels like a rebirth. I have had this longing to sing for so many years, and now it finally feels possible. I am just singing Thuma Mina over and over, but I am completely happy. I went through a point in class today when I thought I couldn't do it, because I didn't know if I was on pitch or not and the uncertainty almost got me. It is like a whole identity change to think that I can learn to sing. Thank you, thank you!" – Annie Winn
June, 2007: "Your class is truly awesome and of all of the singing directors I have worked with, probably close to a dozen, you are by far the most approachable and fun and easiest to learn from." – D.C.L., Everyone Welcome Community Choir June 2007
November, 2006: "I want to thank you though for getting me on my way with the guitar. You are a terrific teacher, and I love your music too. Your warm supportive style made me braver than I thought I was. Starting when you know you are 40 years from the possibility of being a child prodigy requires a gentle touch. Thanks again." ~Amber Wright, private guitar student & intermediate blues guitar class
October, 2006: "I had the pleasure of taking a blues guitar class from Anne Weiss in the fall of 2006. It was a private group lesson with a total of five students. The playing levels of all the students were quite different and Anne did an exceptional job balancing the needs of each student. She is patient with her students and has a refreshing perspective on individual interpretation, allowing creative expression and individual playing styles, while still teaching the basics. She wasn't bogged down with music theory, had an understanding and a technical expertise in different styles, and demonstrated her real love for the blues. She welcomed feedback and really seemed interested in each student's progress. I would highly recommend her as a blues guitar instructor." – Craig McConachie
October, 2006: "Anne Weiss is a very special guitar teacher because of her knowledge of different styles, singing and songwriting. She breaks songs down into playable pieces, then puts it all together. She is also fun to work with." – Karl Lucke, Intermediate Blues Guitar Class
April, 2006: "I love your teaching techniques & I could see everyone relaxing into just having fun & beginning to explore whole new vocal possibilities. Just a little background on why I'm a participant… Trying to make this brief, I've had a fairly extensive music background. My mom, who passed away April 2005, was a magnificent piano teacher who sacrificed a concert career for raising her family. I continued playing & singing in minor venues. My own travels took me far & wide, finally ending up in the Pacific NW where I sang in choirs & in Portland's Youth Philharmonic's performance of Handel's Messiah TV production. When I began singing with a local band I was diagnosed with fibromyalgia – related to arthritis, which affects all soft tissue, including vocal chords & thorax, at random. In the last 10 years my voice was reduced to a very short range & the quality greatly sacrificed. I've suffered in virtual silence for several years, trying to sing when no one was listening. Because my husband, an accomplished musician (guitar), & I have been a part of Artichoke Music's community & website, I learned of Anne Weiss's class for the "Vocally Adventurous" – a note sent from heaven!!! I've been trying to search for a way to learn to retrieve my voice, to no longer be afraid to sing again & attending Anne's class, I feel like I've reached the waterhole! I urge anyone, for whatever reason that you have for NOT singing – be it criticism, self or imposed, physical problems or the shell we build around ourselves, meet Anne & feel her compassion & love for what she does in her wonderful world of song & music." – Elizabeth Britton
March, 2005: "This is THE class for anyone who loves to sing! It is an easy-going, welcoming group thanks to Anne. As someone who has studied in a classical setting, I found Anne's approach refreshing and helpful to training my ear instead of just reading music. Lots of fun!" "Excellent! Thank you for being so accessible- working with everybody at their level and figuring out how we can all work together even with all the varying skills…you are both an incredible singer and incredible teacher." "I am so happy to have found a community choir that sings a variety of music". "Anne is remarkable in that not only is she a talented musician, she is truly a talented teacher. Anne has the right touch in terms of inspiring her students, as well as easing any inhibitions or uncertainties. Anne is a true pleasure to learn from because she has a sweet soul, fantastic skill, and great method for educating. lessons with Anne end too soon, and can't come again soon enough! 🙂 " -Alexis g. Hutera
"Anne takes an optimistic and encouraging attitude toward her students, and has an excellent ear for identifying distinctions among a group of singers, which has been a great aid in my own singing development. Thank you Anne!" – Raenna Merrill
"Anne's talent for singing is obvious on her CDs. Anne has a special "other" talent. She successfully helps others explore and develop their musical talent (however marginal) too. She does this by creating a secure and enthusiastic space for her students to explore the world of voice." – Brian Mahon
"I was very scared and timid about even trying my voice when I first came to class. I was confused by music (all those notes, one after another!). I felt bewildered. What helped was Anne's gentle guidance, positive support, and joyful attitude about making learning fun. The class opened a new world for me. I realize now that for all these years, it has been my fear that has kept me from singing. I just didn't know how. What I learned is that I needed someone like Anne to show the way." – Richard Ballours, SVC 2002
"I've recently participated in Anne's community choir class. Anne has the uncommon ability to bring out the singer in us all, even those of us who have been told we shouldn't sing in public. She is able to turn a group of unskilled singers into performers who sound good, while enjoying the effort. Her demeanor helps people feel welcome and at ease, her musical talent and experience provide a wealth of material to draw on, and her teaching skills enable people to learn." – Diane Hollister
"I really want to thank you for your instruction. I have learned several foreign languages and realize an analogy with learning music: it is much easier to read (recognize the words/notes) than it is to express (speak/play). Speaking/playing fluency will only come with hours of practice. As a person in his late sixties who knew nothing about reading music or playing the piano, you were the perfect teacher. In a matter of months, you guided me through the essentials, until now I can pick up a piece of sheet music and "read and play it!" Your guidance consisted of continuous encouragement and recognition of what I needed as an adult learner. This helped prioritize my practice sessions. You also allowed me to explore the music that I was most curious about. This flexibility made the experience very enjoyable for me. You helped me over my anxiety and frustration with patience and direction. We also had some good laughs about some of your own musical miscues. I always looked forward to our lessons together. I feel honored to have had instruction from such an accomplished musician and great teacher." – Michael S. Owen